Cerasolid buitentegels collectie 2021
Bij Step Stones kunt u het complete assortiment van Cerasolid van Tuinvisie bekijken in onze showtuin. Deze kwalitatief hoogwaardige tegels hebben allemaal de perfecte dikte voor een volkeramische buitentegel, namelijk 3 cm. Massief gebakken en dus oersterk. Vocht, krassen en vlekken krijgen geen kans meer op uw buitenvloer. De collectie keramische buitentegels omvat moderne, klassieke en rustieke kleuren voor iedere woonstijl en tuininrichting. In het assortiment vindt u een grote variatie aan looks zoals marmer, hout, staal, leisteen en natuursteen. Alle tegels hebben een eigen uniek patroon, voor nog meer variatie op de vloer. De tegels zijn leverbaar in de formaten 60×60, 90×90 en 45×90. Stuk voor stuk prachtige grootformaten voor een robuuste en stijlvolle vloer met minder zichtbare voegen. Ga voor klasse, gemak en duurzaamheid met Cerasolid buitentegels.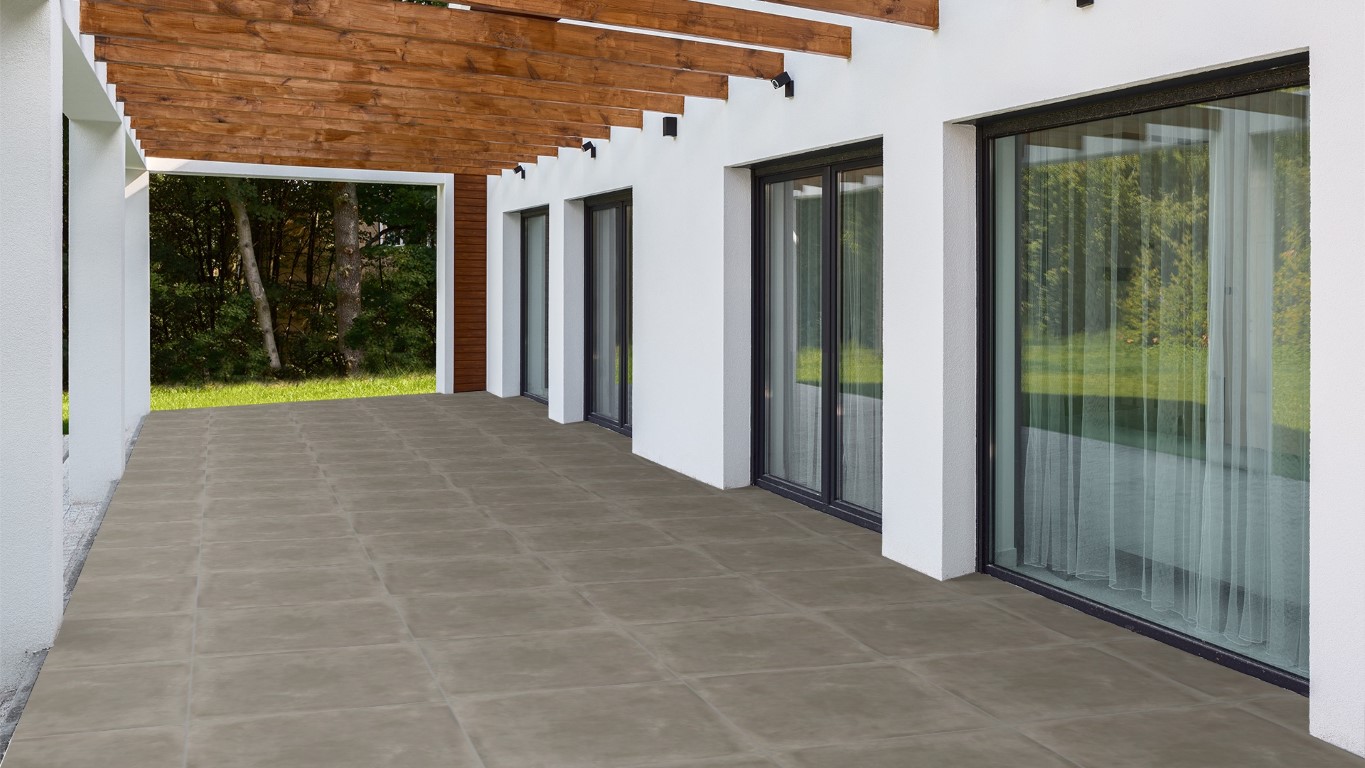 Concrete Mist Taupe
Concrete Mist Taupe is een stoere keramische buitentegel met een betonlook. De tegel heeft warme kleurschakering waardoor uw terras veel sfeer krijgt.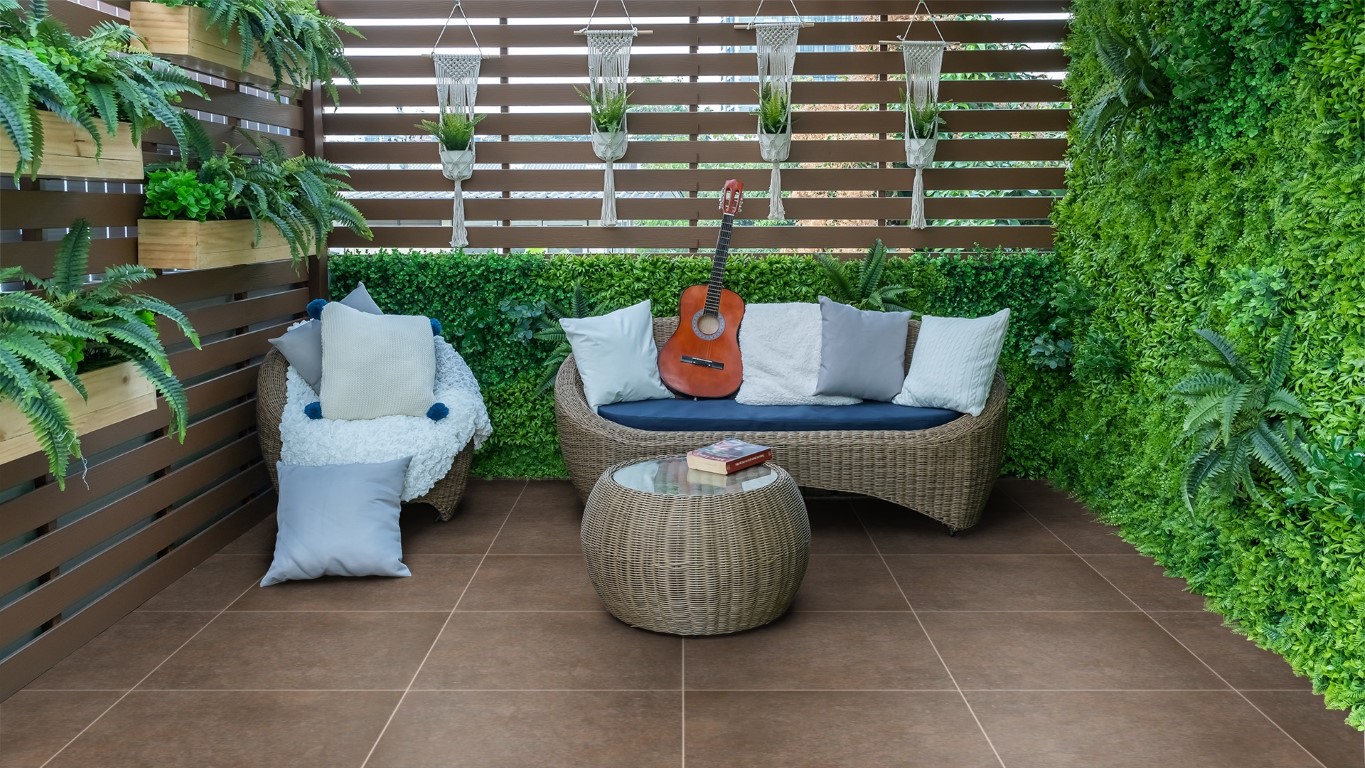 Concrete Rainbow
Met Concrete Rainbow heeft u een betonlook tegel met prachtige kleurschakeringen waarbij bruin en grijs de boventoon voeren. Geef uw terras of overkapping net dat extra's.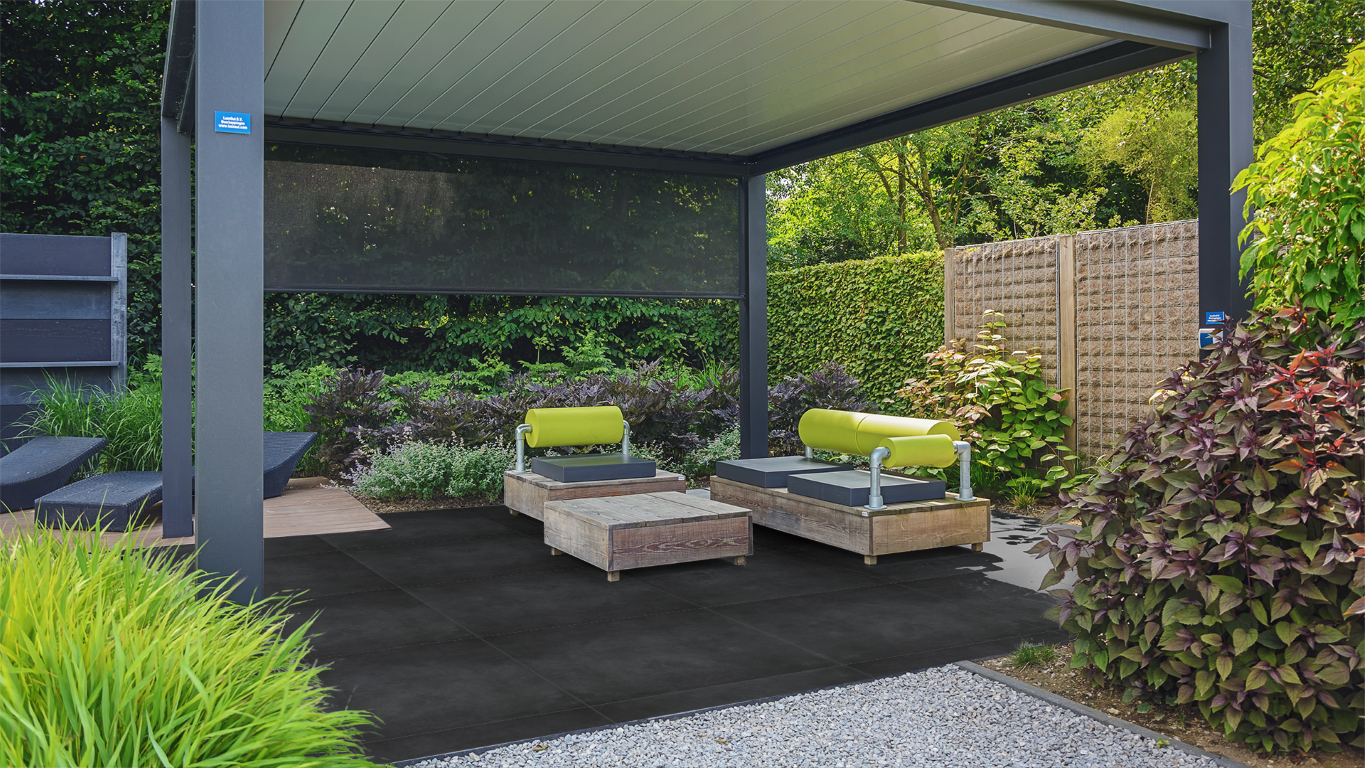 Concrete Shadow Antraciet
Concrete Shadow Antraciet is een volkeramische buitentegel die klasse uitstraalt. Elke tegel heeft zijn eigen tekening en mooie kleurnuances waardoor uw terras een luxe gevoel krijgt.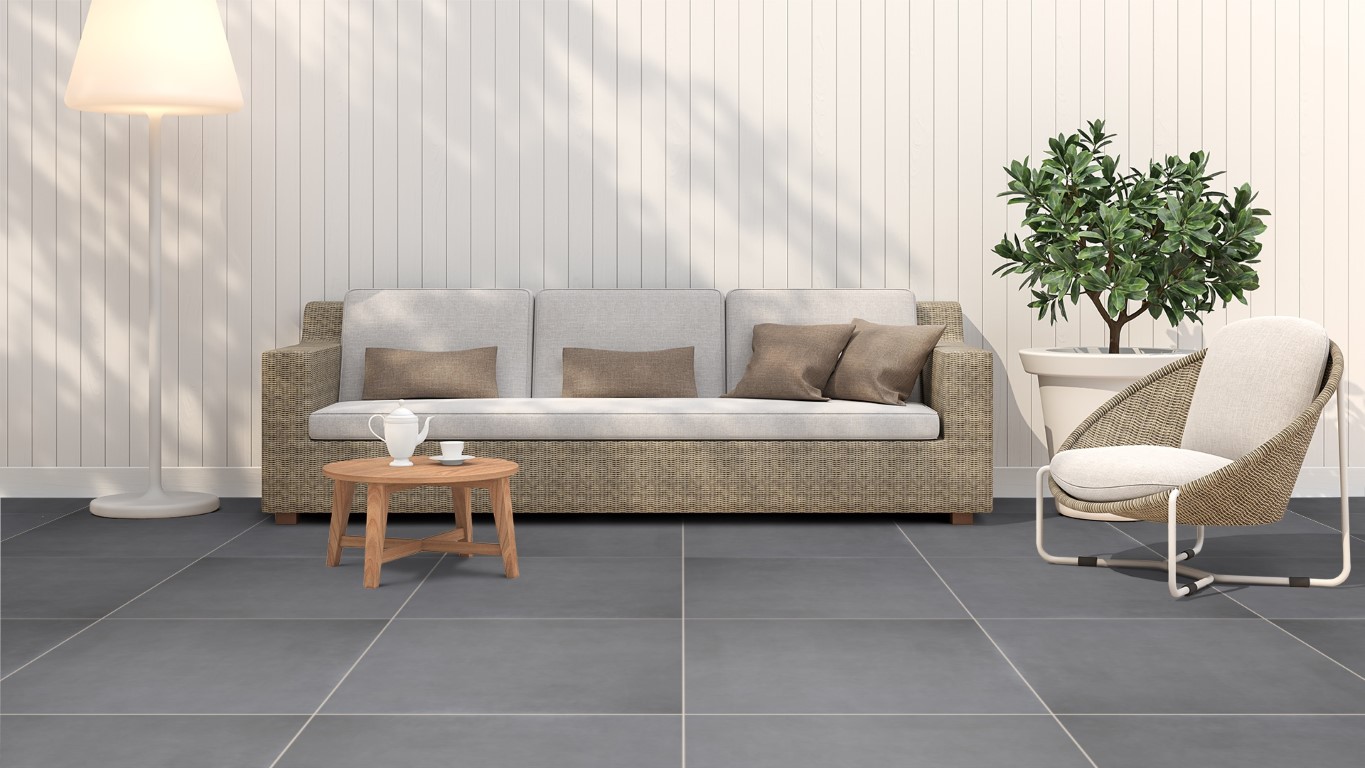 Concrete Snow Grijs
Geniet van een zachtgrijs terras met de Concrete Snow Grijs keramische buitentegel. Doordat elke tegel uniek in is met eigen subtiele kleurnuances is het een speels geheel.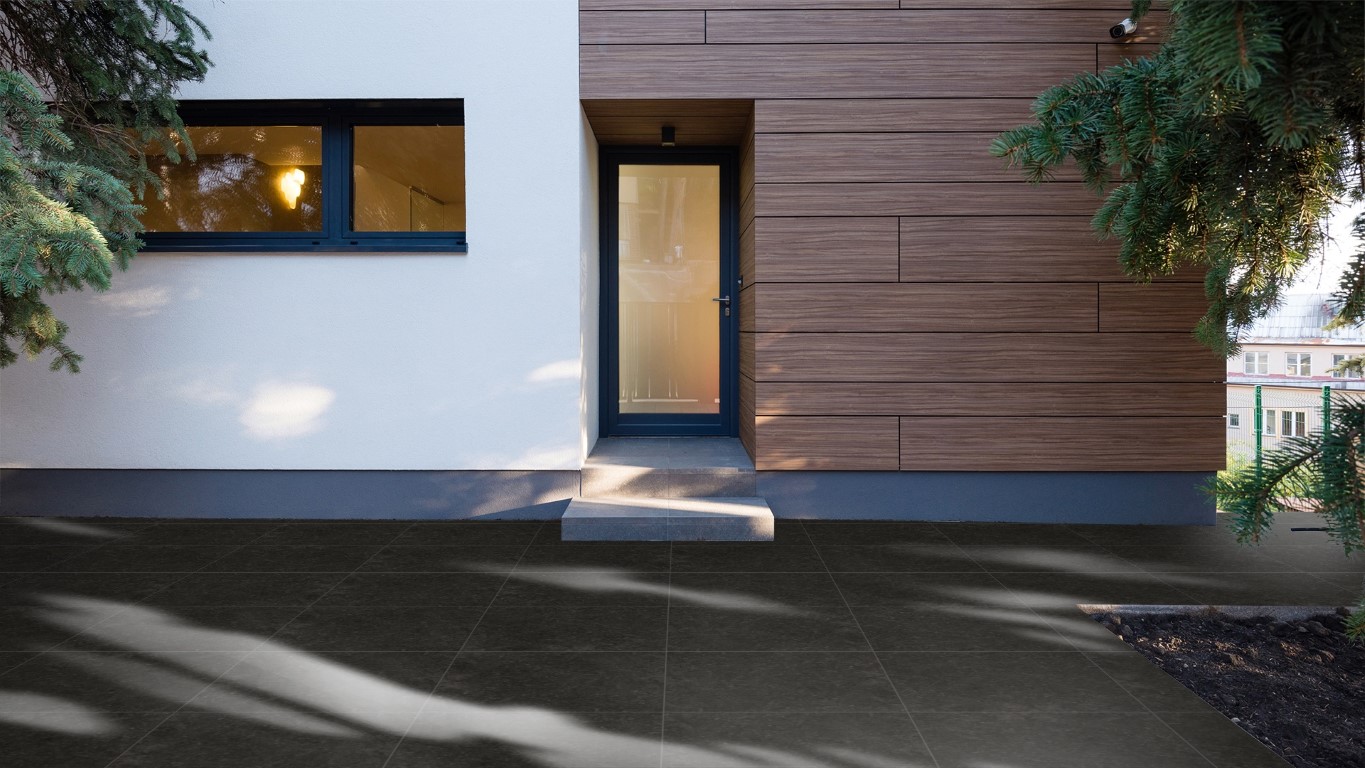 Cloudy 
Deze antracietkleurige volkeramische terrastegel Cloudy heeft vele tekeningen en kleurschakeringen. Dit geeft de tegel een klassieke en levendige uitstraling.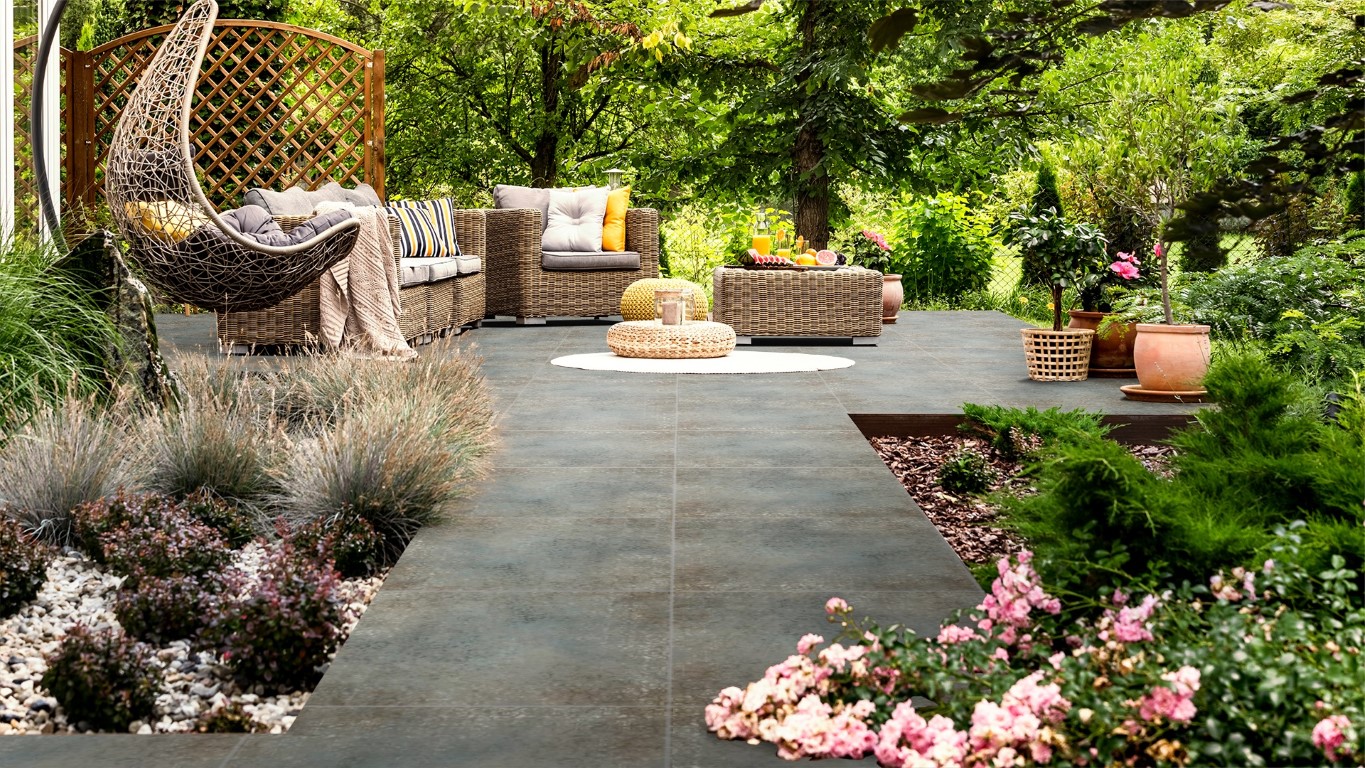 Decor Carpet  
Voor een echte aankleding van uw buitenruimte kiest u voor een Decor Carpet keramische terrastegel. Een waar kunstwerk met een wat verweerde look.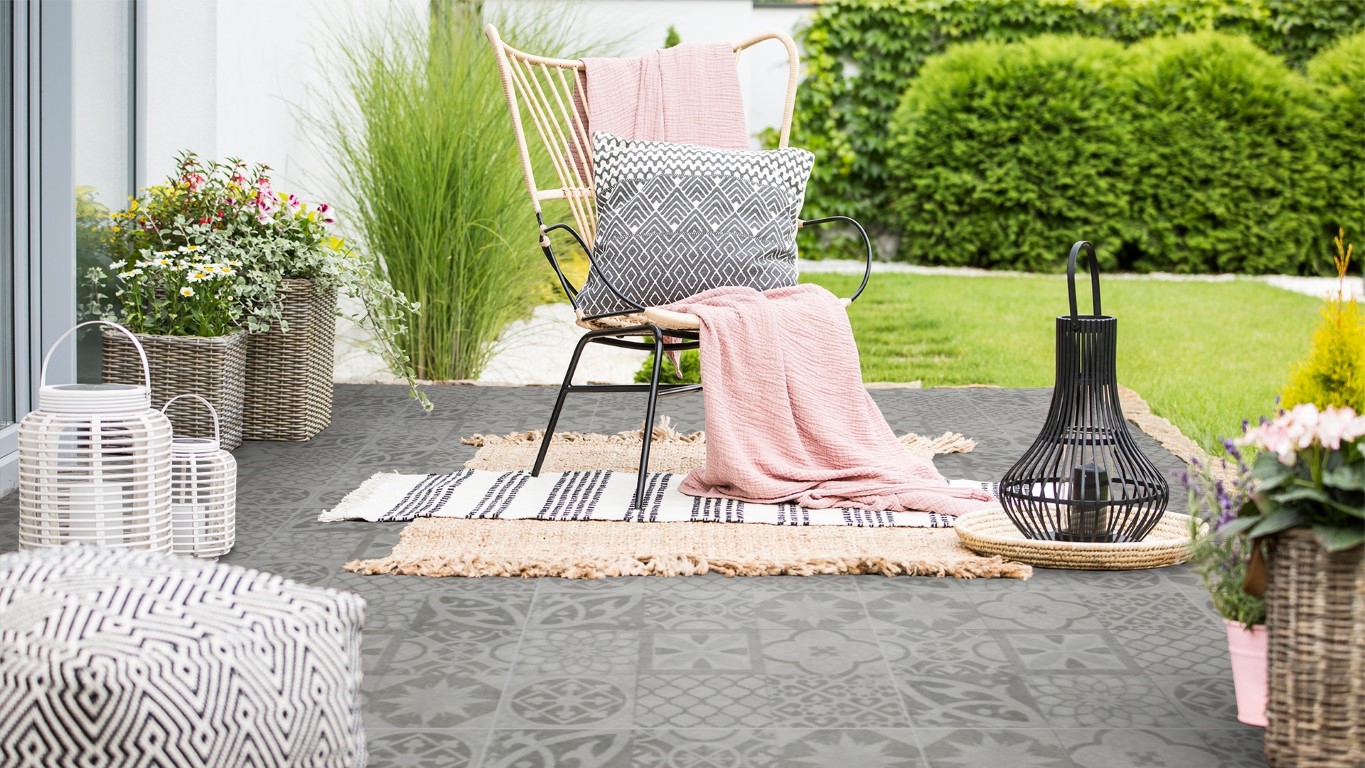 Decor Concrete  
Van de Decor Concrete keramische terrastegel krijgt u een glimlach op het gezicht. De tegels hebben zeer decoratieve patronen en geven toch een rustige basis door de betonlook.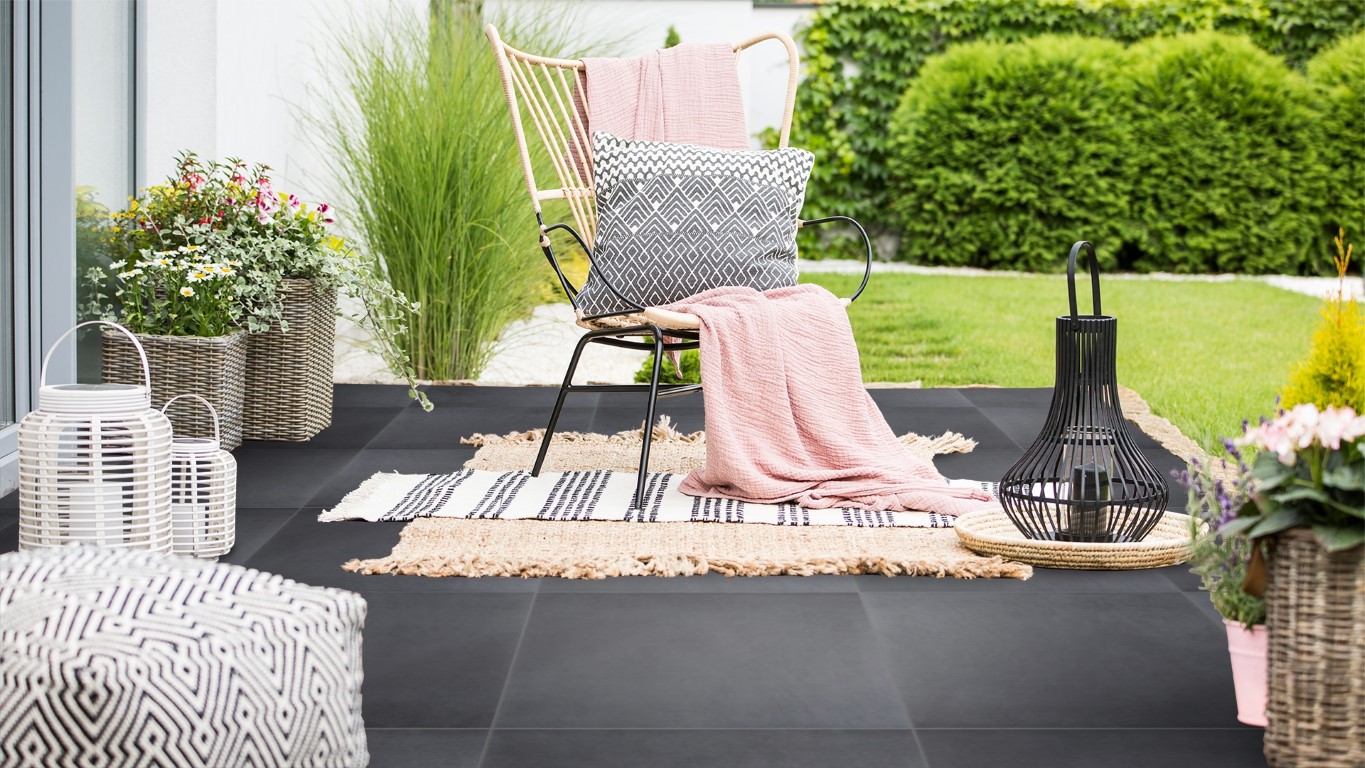 Freestone Sky Dark Antraciet
Freestone Sky Dark Antraciet is een moderne volkeramische buitentegel met subtiele kleurschakering. De antracietkleurige tegelserie heeft een natuursteen look.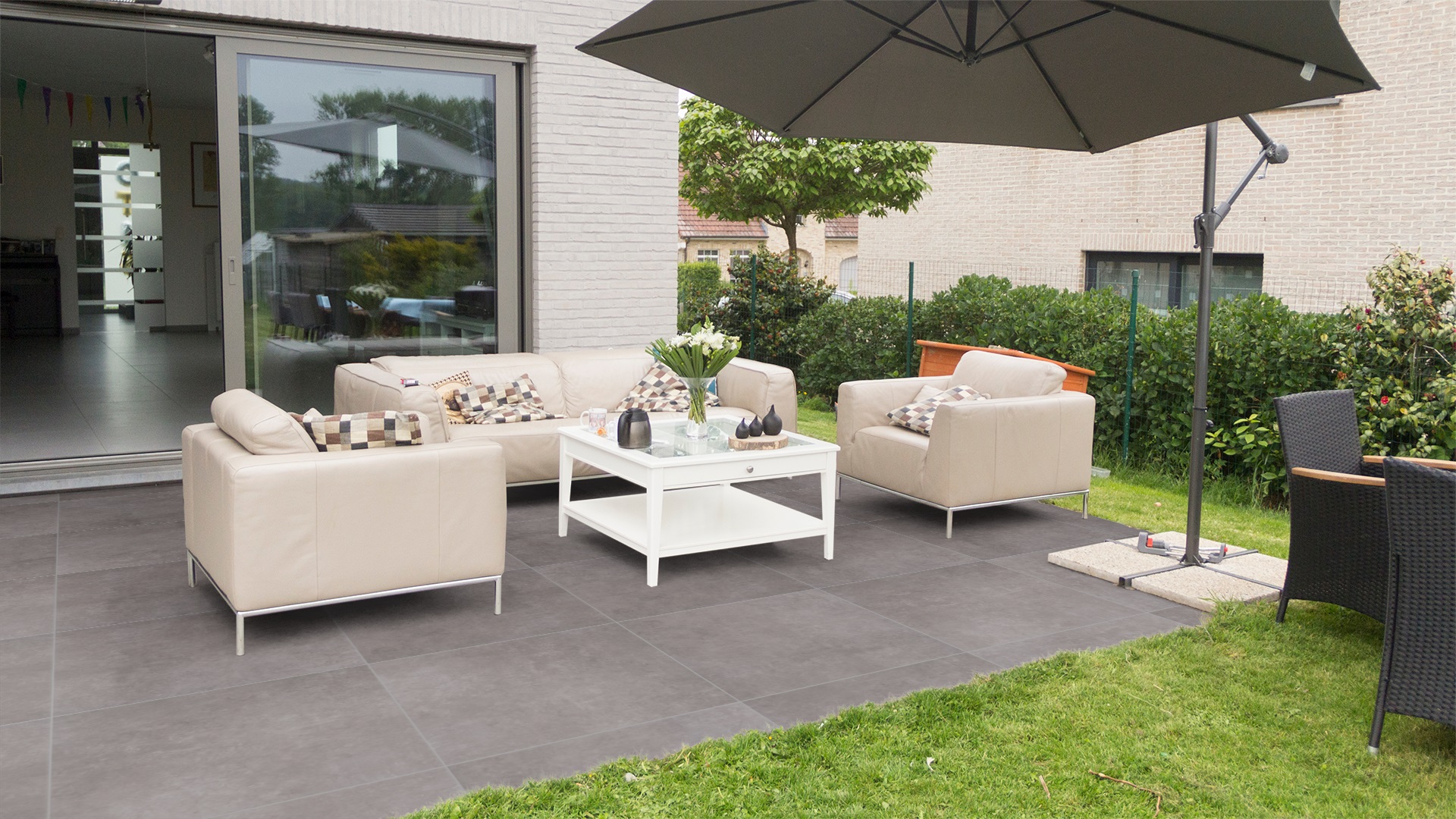 Freestone Sky Grijs  
Deze Freestone Sky Grijs keramische buitentegel is nauwelijks te onderscheiden van natuursteen. De tegels hebben fraaie kleurnuances en zijn allen uniek. Creëer een stijlvolle basis voor uw terras.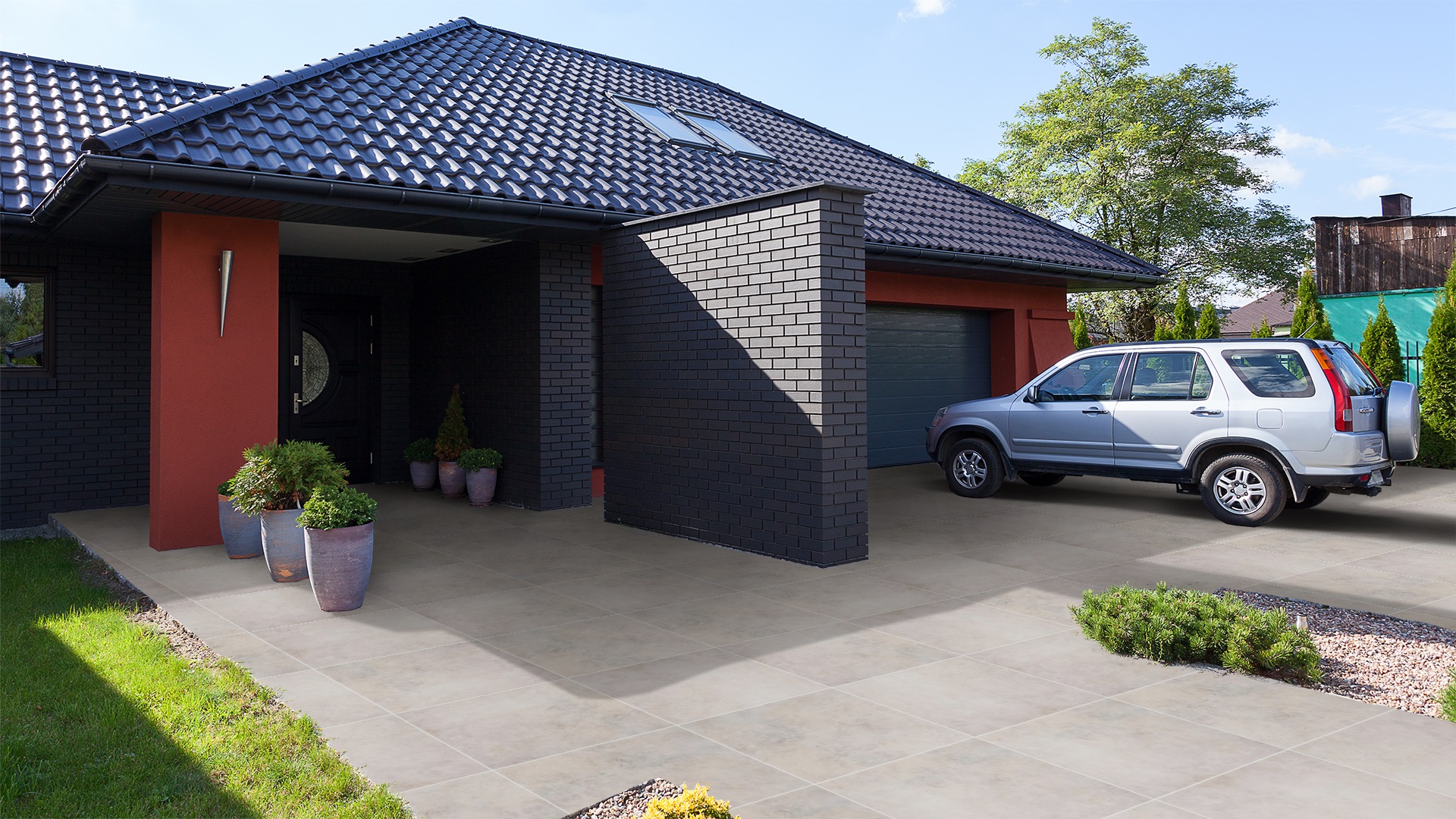 Freestone Sky Lichtgrijs  
Wat een pareltje is deze Freestone Sly Lichtgrijs volkeramische buitentegel. De tegel met haar fraaie kleurschakering zorgt voor een oase van rust. De tegelserie heeft een natuursteen look.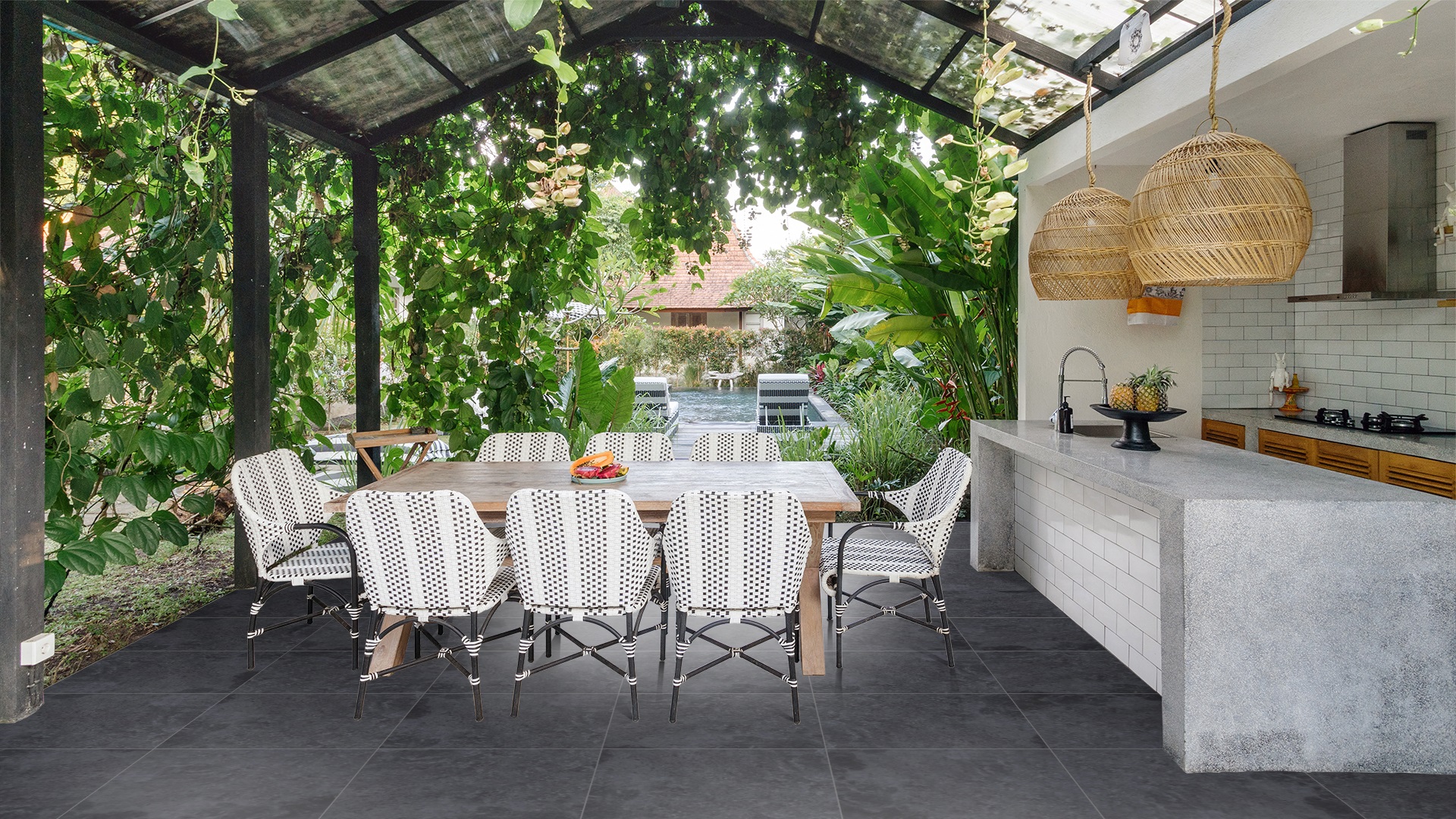 Marmerstone Anthracite
Ga voor een chique marmerlook buitenvloer met de Marmerstone Anthracite buitentegel. De tegel heeft prachtige marmer tekeningen die nauwelijks van echt te onderscheiden zijn.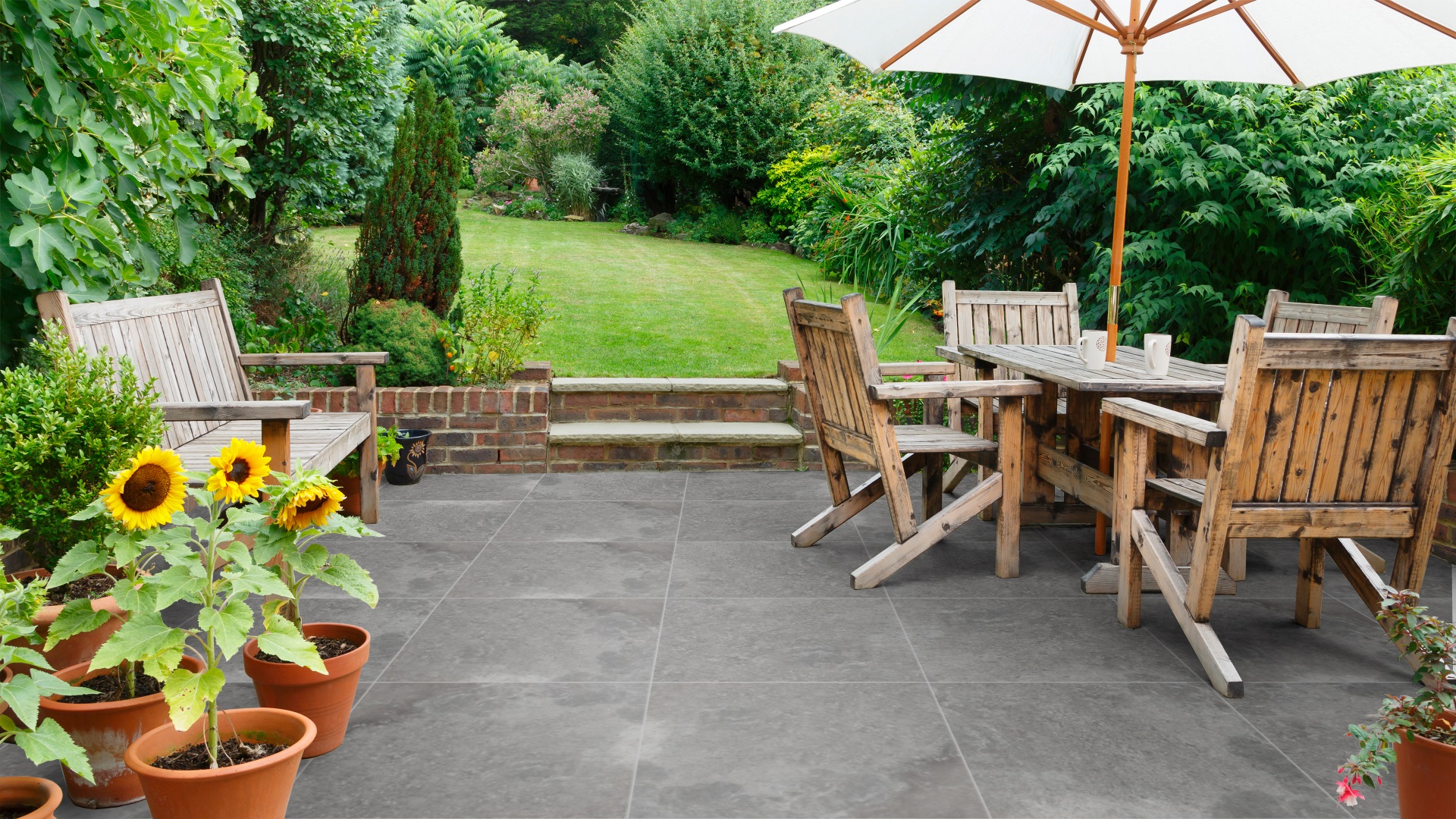 Marmerstone Grey
Marmerstone Grey is een luxe keramische buitentegel met een marmerlook. Deze buitenvloer is een aanwinst voor uw terras, patio of balkon.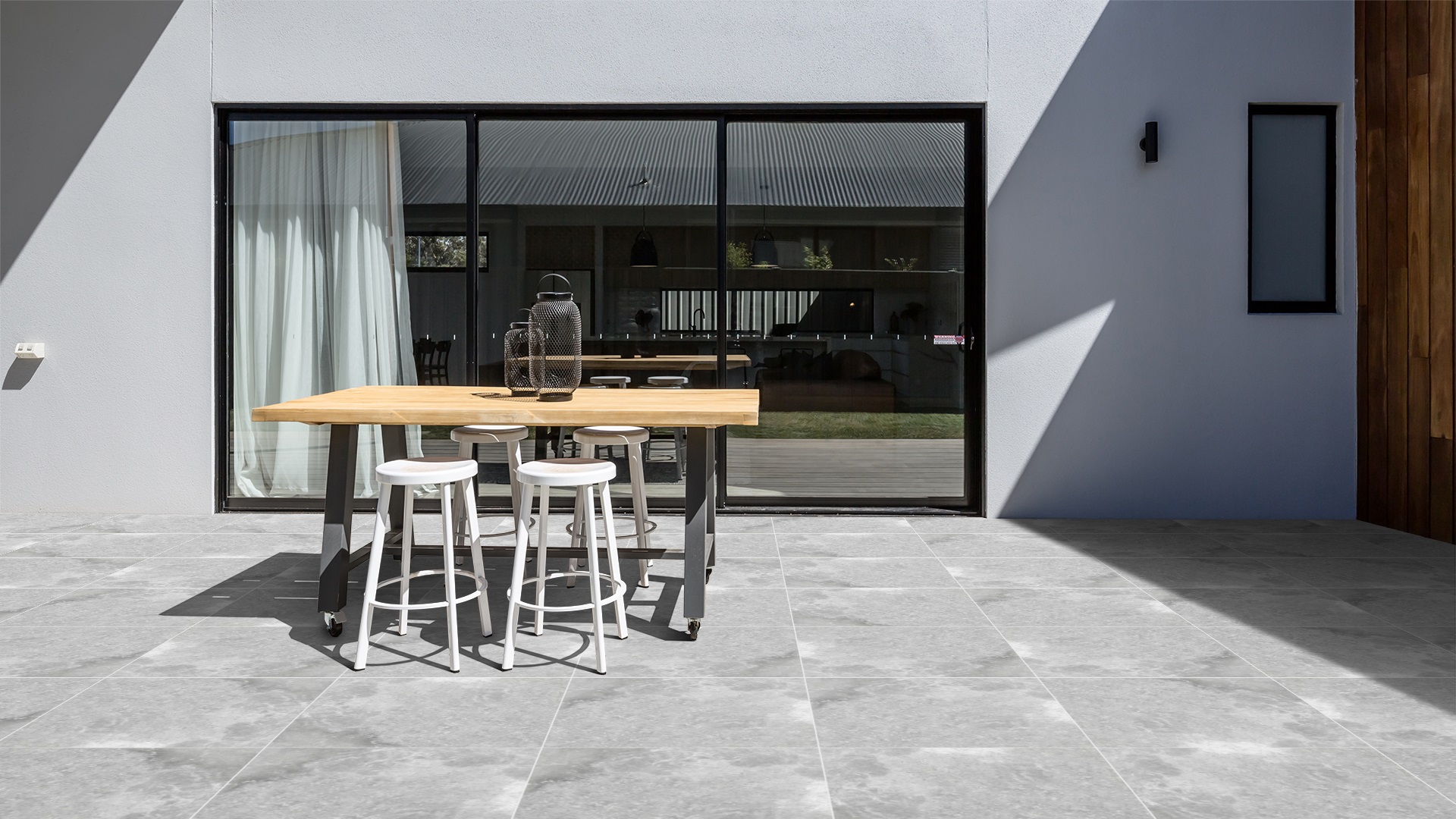 Marmerstone Light Grey
Maak van uw buitenruimte een paradijs met deze Marmerstone Light Grey volkeramische buitentegel. De tegel ademt luxe. maar is tevens zeer modern met haar lichtgrijze kleur.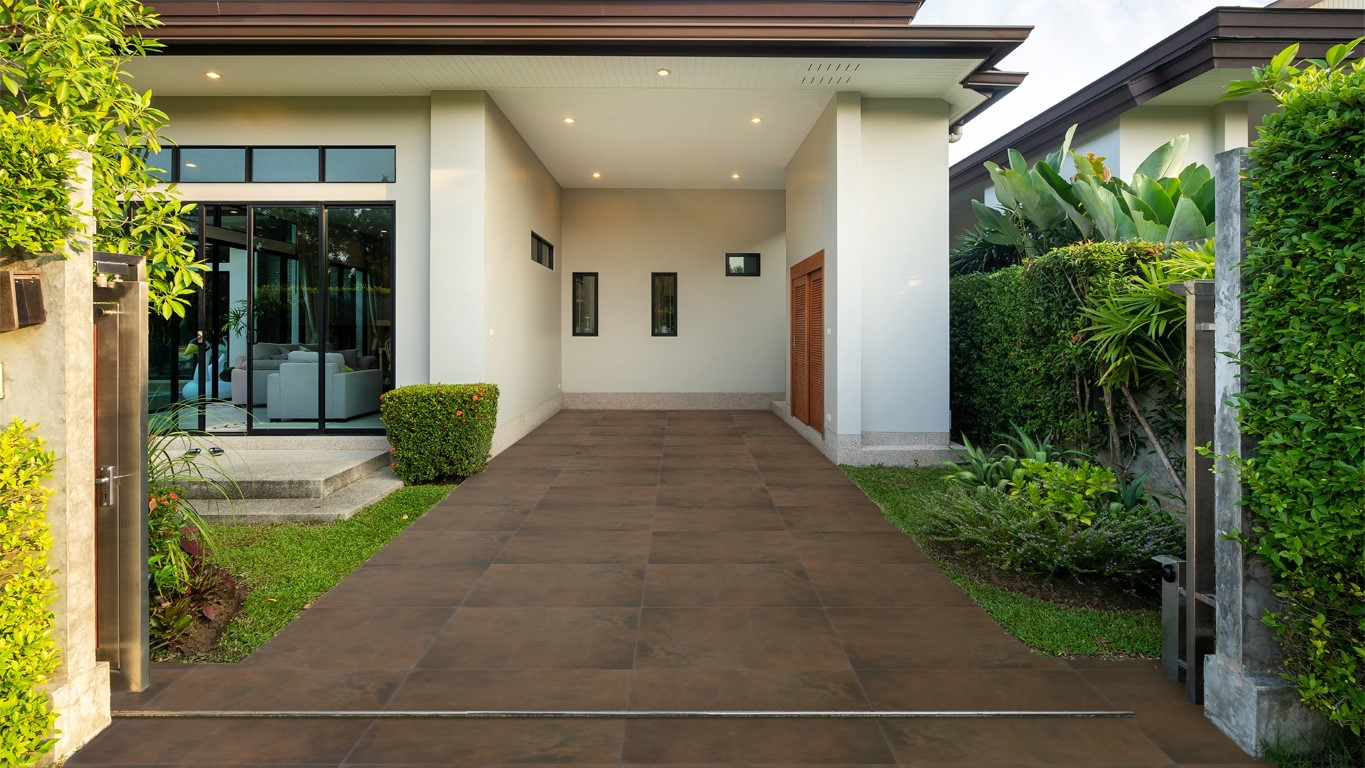 Metalico Brown
De Metalico Brown keramische buitentegel is met zijn bruine staallook oprecht bijzonder. Het roestige uiterlijk maakt het erg geschikt voor een industriële stijl.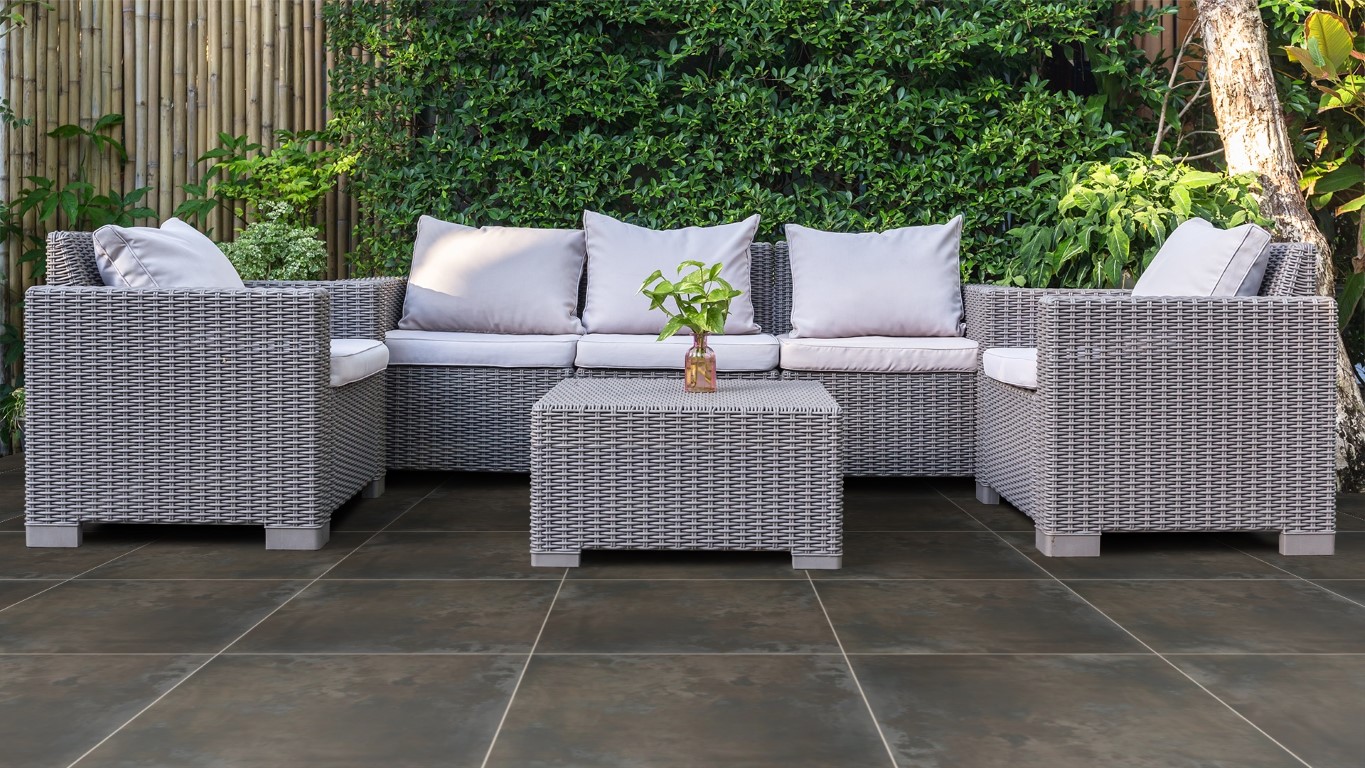 Metalico Antra
Creëer een industrieel terras met de Metalico Antra keramische buitentegel. De tegel heeft prachtige antraciet en bruine kleurnuances die sterk doen denken aan staal.
Kom langs of stuur een mail voor een scherpe offerte van Cerasolid buitentegels
In onze showtuin in Hengelo kunnen we u alles vertellen over het leggen van een keramische buitenvloer en alle zaken waar u rekening mee moet houden. U kunt bij ons alleen de tegels kopen en het verwerken zelf regelen. Maar we kunnen ook de vloer bij u maken waarbij u zelf  kunt meewerken en besparen. Laat weten wat het beste bij u past en u ontvangt een scherp aanbod van ons. We leveren en maken keramische buitenvloeren door geheel Nederland.