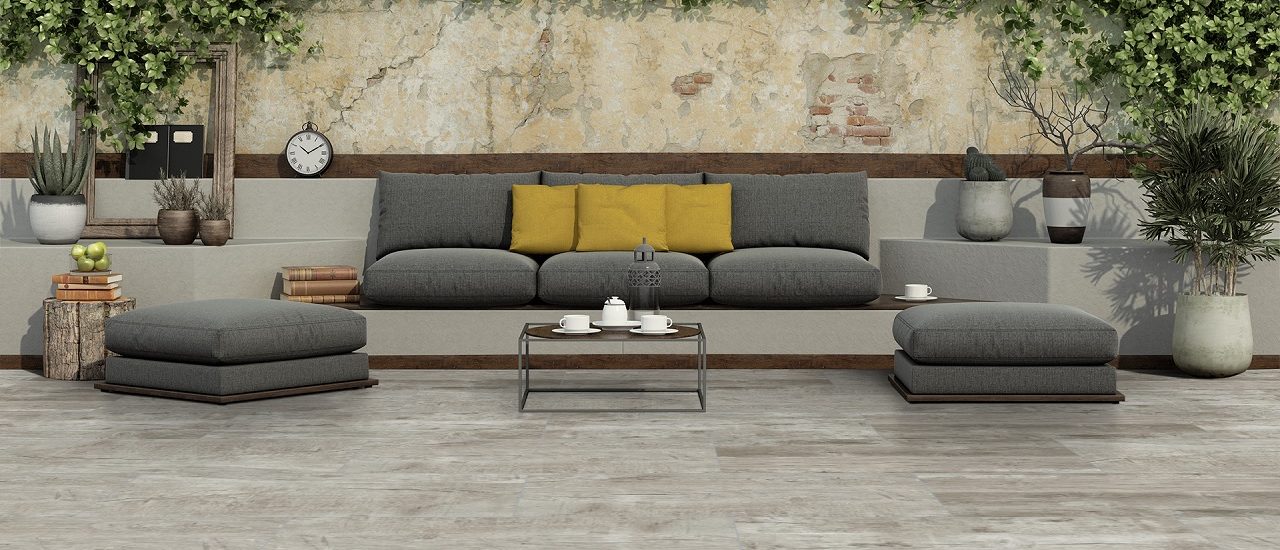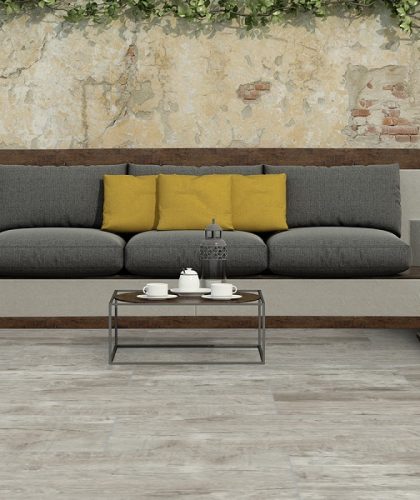 Keramische buitentegels in Oldenzaal? We zorgen ervoor!
Keramische buitentegels in Oldenzaal nodig? Ga dan naar Step Stones. We leveren sinds vele jaren keramische tegels voor tuin en terras in de regio Hengelo. Ook in Oldenzaal hebben we inmiddels veel klanten en dat willen we graag uitbreiden met nog meer prachtige buitenvloeren. 
Dus doen we iets extra's. We komen langs in Oldenzaal en nemen een foto van het terras dat u graag zou willen vervangen voor een prachtige keramische buitenvloer. Na bewerking kunnen we iedere gewenste tegelvloer in uw eigen tuin, overkapping of oprit digitaal bekijken bij u thuis. Zo wordt het kiezen van de juiste tegel en dus de gewenste uitstraling wel heel eenvoudig. Uiteraard doen we dit geheel vrijblijvend en kosteloos. 
En als u beslist om een onderhoudsvrij en oersterke buitenvloer door ons te laten maken, krijgt u van ons het ophoogzand, voegkruisjes en hoogwaardig voegmateriaal cadeau. Dit scheelt toch al gauw honderden euro's en dat is mooi meegenomen.
 De perfecte buitentegel: slijtvast, kleurvast en vlekken krijgen geen kans
Een buitentegel krijgt veel te verduren tijdens zijn levensduur: gure weersomstandigheden, onkruid en vlekken. Kies daarom voor een volkeramische buitentegel. Deze tegel is namelijk bestendig tegen alle weersomstandigheden en vuil en vlekken krijgen geen kans. Door de speciale voeg behoort ook onkruid tussen de tegels tot de verleden tijd. 
Vooraf het resultaat bekijken in uw eigen tuin in Oldenzaal! 
Step Stones levert niet alleen tegels, maar ondersteunt u ook bij het kiezen van de juiste tegel. Met onze tegeltool kunnen we alle tegels vooraf tonen in uw eigen tuin, (dak)terras of oprit. Zo wordt het kiezen van de juiste tegel wel heel eenvoudig. Match met uw woning en kies de uitstraling die bij u past! 
Ruime collectie met tijdloze looks
In onze showtuin hebben we een ruime collectie volkeramische tegels voor u klaar staan. De tegels zijn verkrijgbaar in vele kleuren en fraaie tegellooks. In alle beschikbare formaten en uitsluitend A-kwaliteit tegels van gerenommeerde merken. Alle tegels zijn maatvast (gerectificeerd) en voldoen aan de strenge kwaliteitseisen. We hebben de tegels verwerkt in grote vloervlakken, zodat u een nog betere indruk krijgt en de verschillende patronen van de tegels kunt zien. Elke tegel heeft immers een eigen unieke patroon waardoor een gevarieerde buitenvloer ontstaat.
Er is altijd een kleur die past
In elke look zijn tegels verkrijgbaar in diverse kleuren, tinten en prints. We hebben ze allemaal in huis. Wat u ook mooi vindt, we hebben altijd de juiste kleur die bij past bij uw smaak, woning en tuininrichting. 
Voor alle outdoor toepassingen  
Volkeramische buitentegels zijn overal buiten toe te passen. De massieve tegels zijn geschikt voor gebruik in de tuin en terras, maar ook als vloer in de overkapping. De oersterke keramische tegels zijn ook te gebruiken voor de oprit en een dakterras. De vloer is bestendig tegen alle weersomstandigheden en vet, olie en zure vloeistoffen krijgen geen kans.
We maken uw buitenvloer op maat in Oldenzaal
Step Stones heeft een eigen ervaren team vakspecialisten voor het maken van uw buitenvloer. We verzorgen de complete aanleg en zorgen voor een stabiele ondergrond en een solide afwatering. We werken met hoogwaardig voegmateriaal waardoor onkruid en insecten geen kans krijgen. Het voegmateriaal zorgt ook voor onderlinge hechting van de tegels, voor een sterke buitenvloer met optimaal loopcomfort. Kortom voor keramische buitentegels in Oldenzaal moet u bij Step Stones zijn.
ALL IN DEAL 
Profiteer dit najaar van onze All-IN DEAL. Bij aankoop van 40 m2 tegels en meer, krijgt u van ons de voegkruisjes, het egalisatiezand en voegmateriaal t.w.v. € 350,- cadeau. En dit bedrag neemt toe indien uw terras groter is! De actie loopt tot 31-10 (voor aankoop; levering of verwerking mag later).
Vraag direct een scherpe offerte aan